Recent developments of Dutch organizations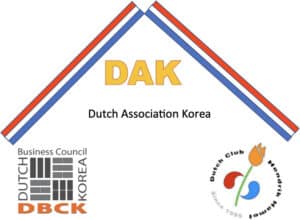 Under the umbrella of the DUtch Association Korea (DAK) there are two organizations active in South Korea:
Dutch Business Council Korea (DBCK)
Hamel Club
The DBCK focusses on uniting the professionaly active Dutch community and other nationals living in Korea with a link to The Netherlands.
The Hamel Club is a family-oriented club that organizes gatherings where everyone with a link to The Netherlands can participate in.
Both clubs are independent from the Dutch Embassy in Seoul, but are on good speaking terms with the Embassy and its staff. In the past the Hamel Club and the DBCK co-organized events and it is likely that this will ocassionally happen again.
After some years of inactivity (COVID-19), both clubs came out of hibernation late 2022. To find out what the needs for our target audience are, we request you to fill in the survey below.
Do the survey